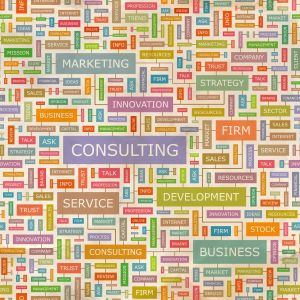 BizResearchLabs is a crowd-sourced management research and consulting firm. Founded by IIM alumni it provides innovative and cost effective business solutions to Startups and SMEs.
It is based on a unique concept where certified management consultants and students help entrepreneurs and organizations to grow their businesses. Because of the crowd-sourced nature world class management consulting services are offered in a cost effective manner.
Experienced consultants at BizResearchLabs ensure that the quality of delivery to clients is top notch.
BRL Team  :
Gaurav Gupta
Gaurav has keen interest in business research and Strategy. He has mentored 100+ Startups and helped organizations grow by providing actionable research solutions. He has been associated with organizations like Reliance Broadcast (RBNL), Hewitt Associates, Social Research Group at Indian Space Research Organisation. He has also been part of an Adtech and HRTech startup – focusing on product development and overall strategy. Gaurav is also a member of Delhi Management Association and a regular panelist at various Startup Events.  Gaurav is an engineer and has done MBA from IIM Indore.
Vishal Arora
Vishal has done B.E. (Mechanical) from Punjab Engineering College, Chandigarh and has completed MBA in Marketing & Strategy from Great Lakes, Chennai. He has more than 10 years of rich experience in helping organizations devise innovative and effective strategies to increase their market share. He has worked with dynamic companies like Reliance Entertainment (Digital), Dainik Bhaskar and 92.7 Big FM in the past.
Dipak Chopra
Dipak is B.Tech from IIT Delhi with 20+ years of development, IT architecture and management experience in India, USA and Japan including 9 years with SAP.
                                                                                                                                                                                                                                            Panel Consultants :
Hemant Dharnidharka
Hemant has done his MBA From IIM Lucknow. He has also completed Chartered Accountancy and Company Secretary Courses after completing his graduation in Commerce from St. Xavier's College, Kolkata. He also possesses Certification from Association of Mutual Funds of India (AMFI) in Mutual Funds, NCFM Certification in Derivatives. He has an overall Experience of 10 years in the Finance Industry.
Satpal Sehrawat
Satpal is a seasoned Management Consultant and has worked with top consulting firms like KPMG and PWC. He is always keen to impart his acquired knowledge to smaller companies for their growth. He has completed MBA from SCMHRD Pune and B.E. from Punjab Engineering College, Chandigarh.
Maninder Singh Mann
MBA from IIM ( Indore), Maninder's expertise lies in creating and executing breakthrough marketing and sales strategies for organisations. He has worked with top Corprorates like PepsiCo and Cadbury.
Dhiraj Gautam
An MBA from IIM Indore, Dhiraj has been a marketer and entrepreneur. After being a Brand Manager in a big Pharma company, he founded and ran a successful ecommerce startup and has hands on experience on setting up online business, Ecommerce strategy and managing Brand DNA in Online space. He is an expert in UI/ UX design, web optimization, conversion strategy and community development. Dhiraj helps social start ups in devising a self sustainable business model.