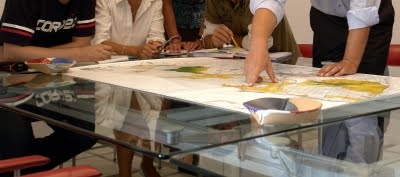 We all learn in Classrooms, but only to realize later how what we have learnt is right and wrong. Learning rules and frameworks in Classroom is all good, but its after spending some time in Boardroom you realize that when you have to apply the rules you have learnt in Classroom, and when you need to modify them.
MyMBALab: At  Biz Research Labs, we give management students a business lab – to learn and hone their skills hard-way by participating in challenging business research and projects.  We also provide them with the right ammunition – corporate toolkit, mentor guidance, best of the knowledge resources, specifically designed online in strategy and digital specifically designed to keep practical aspects of  businesses at the core.
Students can enroll for BRL certification programs and work with us on live challenging consulting assignments.
 Visit our platform for students :

(click on the logo)
BRL Assessments
These are series of assessments to test your knowledge in various aspects of business. With these assessments participants also get some curated content which can help them prepare for the assessment.  Click here to know more.
BRL Certification Assessment in Business Strategy & Problem Solving
BRL certification assessment test the participants in practical aspects in strategy and business problem solving.  Click here to enroll and know more about it. Curated content to sharpen your skills in business strategy and problem solving.

BRL Certification Assesment in Strategic Digital Management
Internet and mobile has today changed the way customers interact with businesses and managers today can't ignore the digital space. This assessment tests the participants skills sets on digital marketing. There is also a curated content to enhance knowledge on this area.  Click here to know more.

Research & Consulting Projects
Biz Research Labs provides a platform for management students to learn by getting involved in real business research and consulting projects. Students can register for projects by clicking here or visit MyMBALab.com